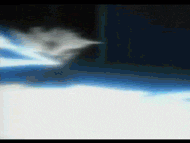 Hadou 73 Souren Soukatsui (双蓮蒼火墜 Çifte Mavi Alev)
Tanımlama :
Souren Soukatsui genellikle saldırı amaçlı kullanılır.kullanıcı elinde mavi ruhsal enerji toplar ve belirlediği bölgeye doğru ateşler.Soukatsuinin 2 kat güçlü halidir
Kullanıcılar :
Rukia Kuchiki
Fujimaru Kudou
Shiyo
Reigai Byakuya Kuchiki
Ad blocker interference detected!
Wikia is a free-to-use site that makes money from advertising. We have a modified experience for viewers using ad blockers

Wikia is not accessible if you've made further modifications. Remove the custom ad blocker rule(s) and the page will load as expected.