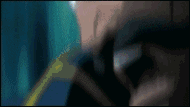 Hadou 88 Hiryugekizokushintenraiho (飛竜撃賊震天雷砲, Uçan Ejder-Çarpıcı Cennet-Titreyen Yıldırım Topu)
Tanımlama :
Hiryugekizokushintenraiho saldırı amaçlı kulllanılır.Kullanıcı eliyle devasa elektriksel bir yıldırım ateşler çok büyük bir patlama oluşur.
Kullanıcıları :
Tessai Tsukabishi
Reigai Retsu Unohana
Ad blocker interference detected!
Wikia is a free-to-use site that makes money from advertising. We have a modified experience for viewers using ad blockers

Wikia is not accessible if you've made further modifications. Remove the custom ad blocker rule(s) and the page will load as expected.